Write your own review!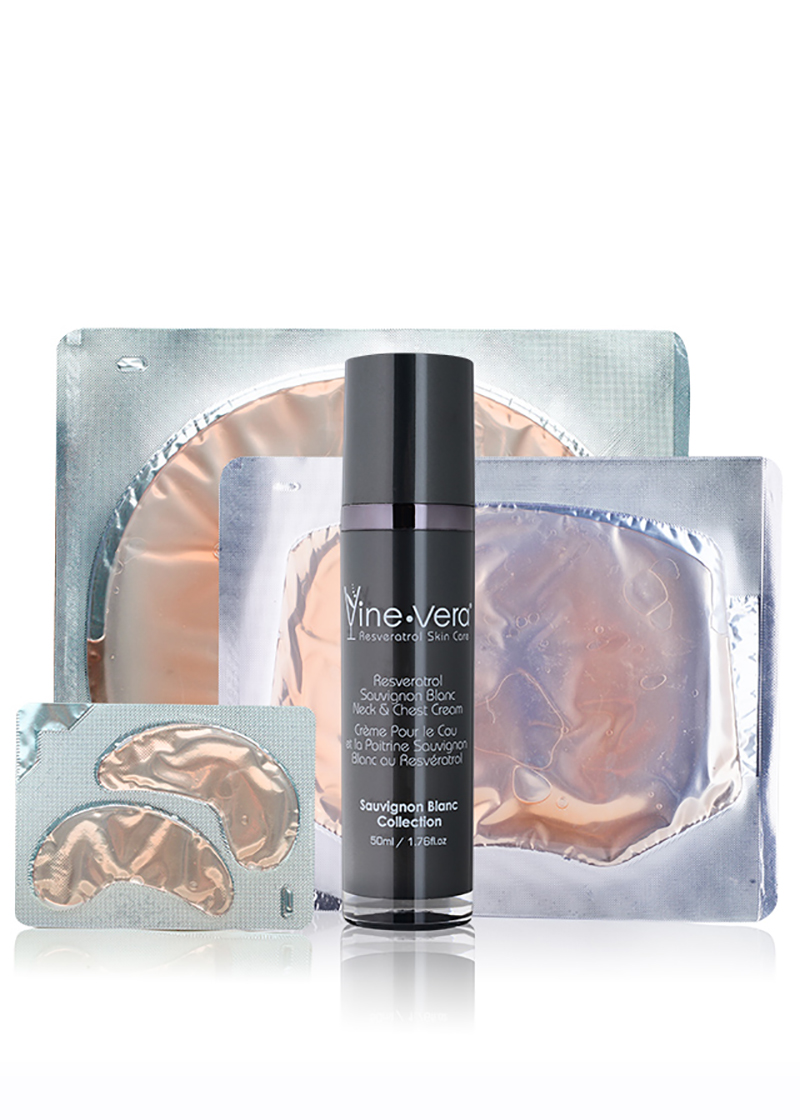 Resveratrol Sauvignon Blanc Collection + Resveratrol Cabernet Rejuvenating Mask
The Sauvignon Blanc Collection is specially formulated for the skin we tend to neglect most. The collection includes many beneficial ingredients such as Resveratrol, Hyaluronic Acid, and Glycerol. Many women disregard the chin, neck, and chest during their anti-aging regimen. This skin is important to during your daily beauty routine because these are the areas that can give away age. This collection is developed with the perfect amount of hydration, collagen and nutrients to improve skin tone and elasticity.